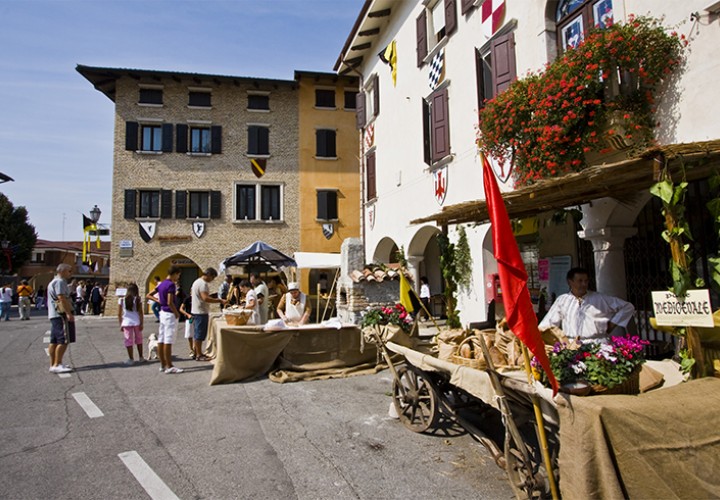 This large square is dominated by the Duomo del SS. Corpo di Cristo.
With its back to the portal of the Duomo, on the left, is a dainty wing in brickwork consisting of a building of the '3 / 400s, whose back leans against the second section of defensive walls around the town.
Looking to the right, an elegant white building can be seen with a colonnade at street level and a coat of arms dated 1672 on the façade.
Right in front of the Duomo, which is now an open space, was another gate tower that was demolished at the end of the nineteenth century to open out the view in front of the parish.
More (The link you are accessing might not be in English.)