FOOD & WINE / Sweets and Fruit
Maize bisquits with raisins and pine-kernals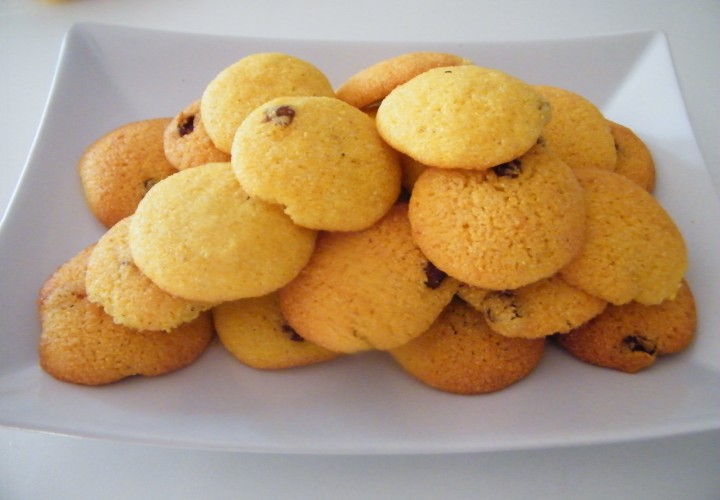 Ingredients:
150 g of maize flour
150 g of 00 type flour
Salt
Half a sachet of yeast
Half a sachet of vanilla flavouring
2 eggs
100 g of sugar
grated lemon peel
150 g of butter
50 g of di raisins
50 g of pine-kernals
Set out the two flours on a pastry board together with the salt, yeast and vanilla flavouring, mix well and form a well in the centre.  Add the egg yolks and sugar, mix with a fork and slowly amalgamate also the flours; add the lemon peel, the softened butter, the raisins after washing them well in warm water and drying them, and the pine-kernals.                                                                               Mix them all well and, if necessary, add a little fine white flour until the mixture becomes homogeneous and does not stick to the fingers. Leave it to rest in the fridge for at least half an hour, then spread it on a flat surface and make them into long fingers of about 7 centimetres. Set them out well apart on an oven tray lined with oven paper, press them with the palm of the hand to flatten them a little, sprinkle them with sugar and put them in the oven for 20 minutes at about 160°, until they assume a golden colour.