FOOD & WINE / Typical Local Menus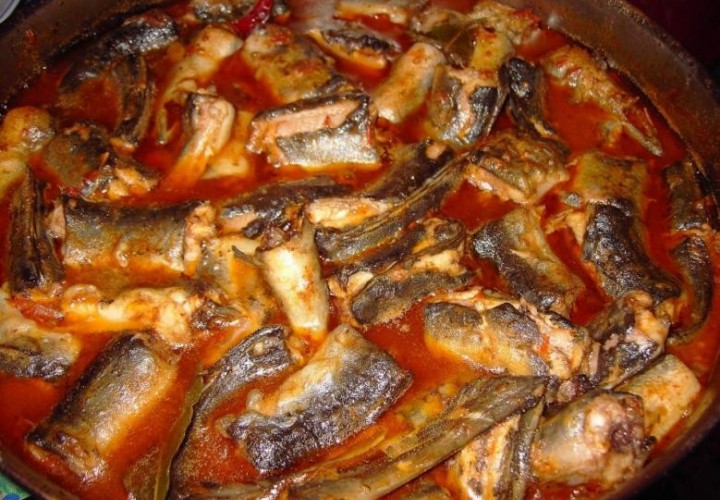 Ingredients:                                                                                                                                                                                                                 1 eel of about 1.2 kg
vinegar
bay  
fresh mint
a handful of parsley
20 g of butter
2 spoonfuls of oil
1 glass of marsala
1 spoonful of tomato sauce
salt and pepper                                                                                                                                                                                                         Wash and skin the eel, cut it into pieces crossways. Leave it to soak for an hour in the vinegar, the bay and the mint. Prepare a light fry in oil of garlic, parsley and butter. Drain the eel well, flour it and fry it on both sides, sprinkle it with marsala and when this is consumed salt and pepper it and add the tomato sauce diluted with a little water. Thicken the sauce over a slow heat and when it is thick serve it. Excellent accompanied by polenta.