Paragliding and Hang gliding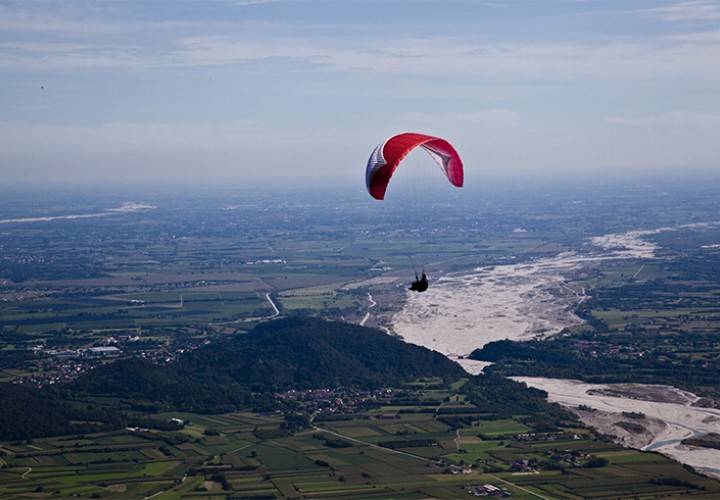 And for those who prefer to soar the blue sky, Castaldia, at 1,108 mt of altitude is the ideal place for hang gliders to take off and fly through the clouds.
The flying zone of Aviano and Piancavallo is among the best for Paragliding thanks to the particular topography of the area, which allows a pleasant flight, with take-offs within easy reach.
Pilots have learned to appreciate the opportunity of spending many hours along flight paths that can reach the 150 km route.
For information: