From Tramonti di Sopra to Lake Ciul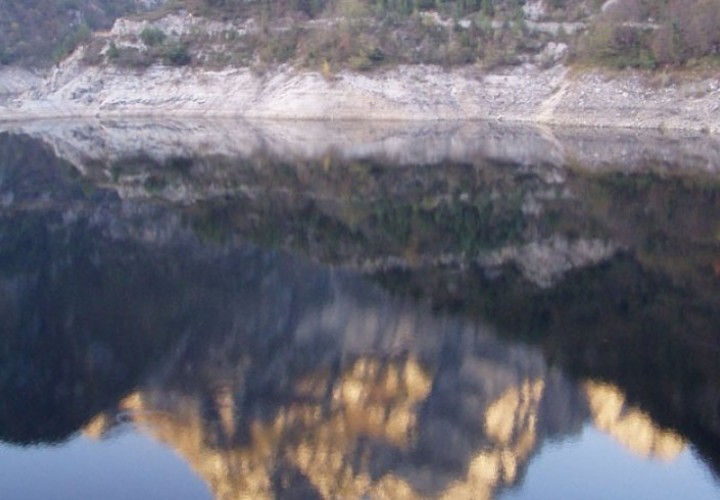 A panoramic itinerary of medium difficulty that crosses the deserted hamlet of Frassaneit, running alongside the Meduna Torrent.
Time: 3 hours.
Difficulty: medium.
From the hamlet of Padriel towards the Meduna Canal, after various ups and downs to reach the riverbed.  Once the beautiful waterfall on Rio Fisar has been crossed, you cannot but remain astounded by the large pools of the Meduna river whose waters are of an emerald green colour.  Continuing through the mixed pine and hornbeam woods up to the houses of Frassaneit with the old restructured school that serves as a shelter/resting point.
CAI trail n° 393 continues down towards the riverbed, then once you have gained height and gone around the south slope of Cima Zuviel, you reach the top of the big dam on lake Ciul. Proceeding for another hour on the flat trail along the lake, you reach the new footbridge that allows you to cross safely.  Each trail, however, requires practice and experience in the mountains.
(Source: Tramonti di Sopra – I colori della Val Tramontina - the colours of Val Tramontina)